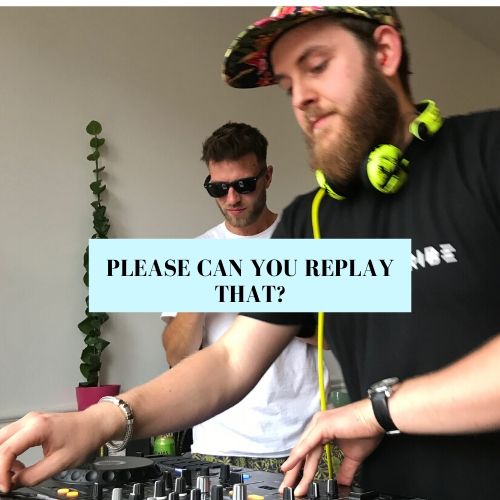 Looking at Replay on Gloucester Road you would think it was pretty unassuming with its simplistic black walls and stacks of board games. However on Saturday 3rdof November as the Moon set, Drum and bass lovers from far and wide descended.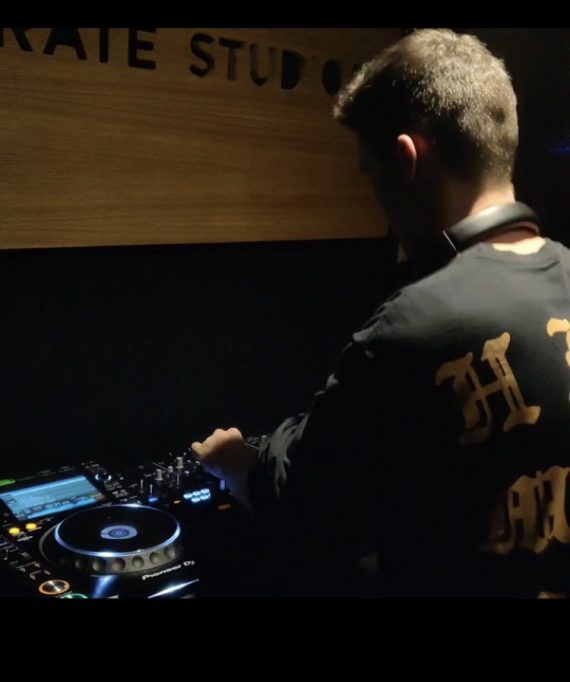 Juxtaposed as the venue and music genre may appear at first, the overwhelmingly warm reception overrides any preconceived prejudices. Crammed into the little basement space, it was obvious to any onlooker that this was the merging of likeminded individuals both young and old.
Those that had listened to DnB whilst they'd eaten their cornflakes before work in the early '90s and newly hooked individuals danced side by side. Dissimilarly to the crowd, the DJ's were largely of the older generation, all except DJ Smijen. Much like the location, an inconspicuous First Year Maths Student who had only begun mixing last year, his set contained a blend of inter genres.
The evening began with DJ zzerg, with Murky, Smijen, Neural Net and Aztek following suit. Whilst the rainbow lights cascaded over the crowd zzerg began with a set comprised of neurofunk, rollers and some liquid style mixes. As the host of the evening and a charismatic performer, zzerg real name Andor Fazekas sent the crowd wild with his deck spinning and pretending to smoke a glow stick that had been launched at him by a friend.
Murky reminded me largely of a dad, with a warm smile and beer hand as he moved behind the giant crate like decks, dabbling from commercial DnB to Jump up the perfect DJ for those experimenting with the genre. Attempts were made in vain to impose a volume restriction by the Café owner to avoid noise complaints from local occupants.
Neural Net riled up the crowd with his techstep and neruofunk tunes, spotted subtly dancing to the other DJs Neural Net emphasized that the Dnb community is built upon inclusivity and enjoyment. Unlike many other genres, it does not reject older artists and equate talent to appearance.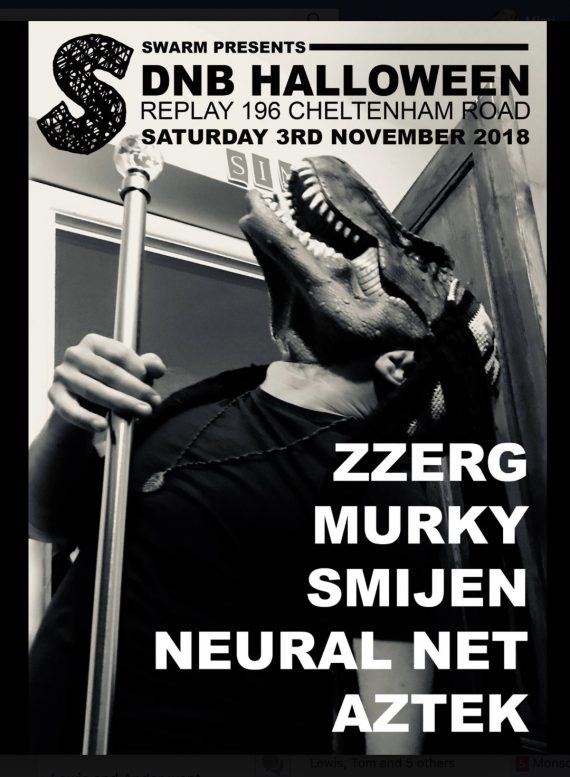 Aztek was the only DJ to use Vinyl's, highlighting both his experience and pure skill, this is a talent well respected in the community as those using them have no assistance in monitoring the tempo of their songs. It is a sight to behold as he replaces vinyl after vinyl we so often associate with the music our parents listened to.
The buzz of the bass could be felt in your body, as you danced your feet got ever so slightly stuck on the beer-soaked floor. Tetras was projected onto the walls behind the decks as players from the café upstairs played, adding to the bustling atmosphere. Onlookers would remain oblivious to the bunker, filled to the brim with bopping heads just beneath their feet.