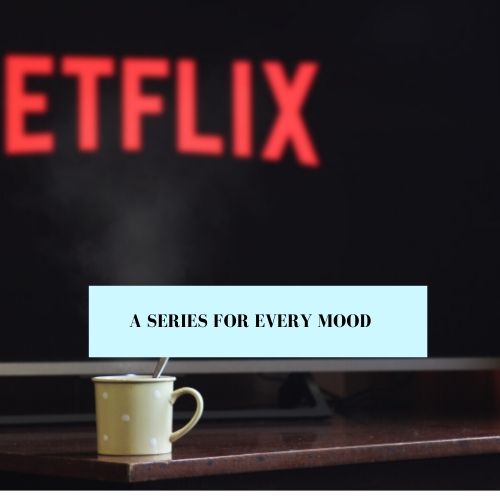 Anyone that knows me well will tell you, I think Peep Show is the perfect series for every mood. However, it is definitely not everyone's cup of tea. I can't imagine my mum finding Jez eating a Barbecued dog too funny. I've put together some suggestions for next time you're stumped.
Homesick & Anxious: If you're a student or just generally prone to feeling homesick, these are the perfect Series for you.
Friday Night Dinner, Gavin & Stacey, Friends and Outnumbered – Easy watching that gives the allusion of being at home without the irritating bits.
Fresh Meat, Bad Education – Can't go far wrong with Jack Whitehall, he's the posh friend we all need.
Him & Her – So horrifically cringe, you'll have no choice but to forget about how you're feeling.
Stress, Sad & Down: Sometimes all you need when you feel awful is to watch something that involves little brain power.
Ja'mie : Private School Girl, Summer Heights High -Nothing like a little bit of Aussie humour to brighten your mood, especially when it's as outrageous as Chris Lilley's masterpieces. You'll come away thinking everything's quiche.
Peep Show, Brooklyn Nine Nine – Yes, these two are very different. However, they are some of channel 4's finest work. Jez's life coaching is guaranteed to have you feeling better. Brooklyn Nine Nine will make you smile with its strong female characters, a gay man not defined by his sexuality and huge body builder that builds a princess castle for his twins.
Queer Eye: What is better than good people doing nice things for deserving people?
Thoughtful & Contemplative: Are you ready for a really good think? You might need a notepad to keep up.
Happy Valley, Broadchurch, Making a Murderer and Jonathan Creek- If you're ready to follow a complicated plot and aren't afraid of some horrible deaths watch these crime dramas. Side note – Making a Murderer is based on true events making the gruesome murders even worse.
American Horror Story, Sherlock and Black Mirror – These series will have you questioning everything.
Peaky Blinders – Tonnes of violence and cracking plots.
Tony Robbins 'I Am Not Your Guru' – Not for the faint hearted, Tony will probably have you in tears as he opens up one of his world famous seminars to the Netflix cameras.
Happy & Full of energy: In a good mood? Fantastic.
RuPaul's Drag Race, Queer Eye and Louis Theroux's Weird Weekends – You'll be making all the ooh's and ahh's with this bad bunch.
End of the F**king World and Good Girls – Watching questionably badly behaved people get into some mischief.
Sex Education- Reminisce over your adolescence with this painstaking look at teenager's sex lives. Giving you the reassurance you need that you're not alone in your sexual mishaps
Rick and Morty and Disenchantment – There are no words to explain Rick and Morty, it is what it is. Disenchantment revolves around the berserk adventures of Princess Beanie taking centre stage.