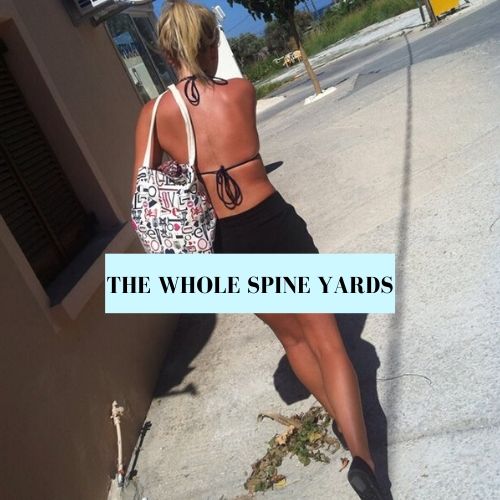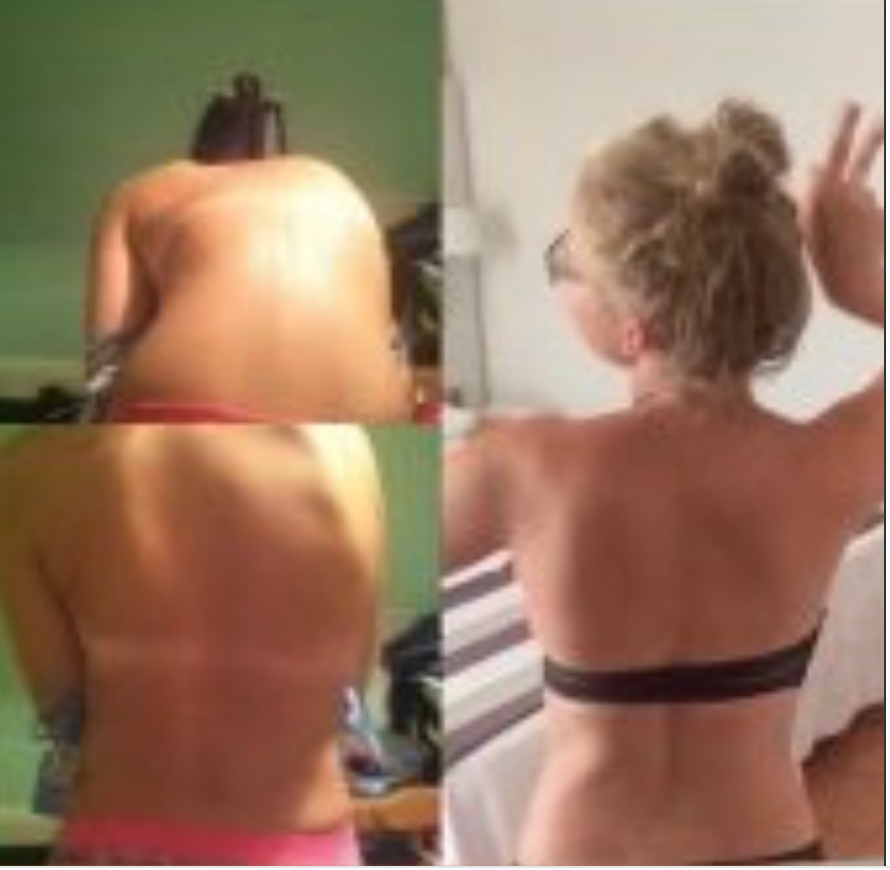 It might be that you're interested in having a nose about why I've got a titanium rod in my spine, or maybe you're in the 2-3% of people who actually have Scoliosis; if that is you then I hope at least to provide you with some reassurance.
In November, it will have been five years since I had my 'spinal fusion' surgery, in which a lot of complex and confusing things were done to my spine whilst I was in a heavily sedated nap.
In hospital chit chat, this involves 'two or more vertebrae' being 'joined together to stabilise, strengthen and straighten the spine.' Sounds like good fun doesn't it!
13-year-old Mimi was absolutely terrified, what seemed to have started as just classic symptoms of a growing teenager worsened into much more.
Small twinges developed into overly prominent shoulder blades, a crooked back and an unaligned body. Shooting pains down my spine and shortness of breath really popped the cherry on top of an already body-conscious teenage girl's cake.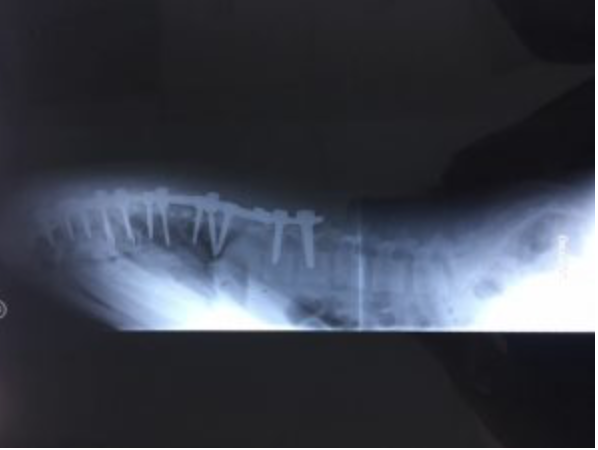 Everyone around me was fantastic, taking me to see countless doctors, nurses and specialists; but frustratingly no solution seemed to be materialising.
We began to understand this was more than the poor posture of a lazy 13-year-old girl. My mum was left feeling "helpless and frightened" in the absence of a diagnosis.
Thinking back to that experience, I feel a bit heartbroken for little Mimi remembering how hideous I felt. The cycle of repeatedly having to undress for doctors, to just hear 'umm' and 'ah' over my wonky bod. Actively choosing to wear baggier clothes to avoid questions or comments.
After a painstaking amount of time, along came Doctor Davies. He provided us with an answer to all our questions, I had 'scoliosis' defined as an 'abnormal lateral curvature of the spine.' Refreshingly he was a man with a plan, which entailed the recommendation of an operation shortly after that consultation.
Whilst it was explained what this could encompass, I naturally feared the worst. I created a little bubble of hysteria around myself. A ridiculous Google search continued to fuel the fear, the sort of search that would have a person with a headache thinking their head was about to momentarily fall off.
If this wasn't feeding the fear enough, I began to watch YouTube vlogs from people undergoing the same operation.
Tension around the Op began to build as they consistently moved in back in the calendar. However, they did apologies by placing me in Southampton Spire, a private hospital in which I must have been the youngest patient by about 30 years.
The day came – upon arrival, I was changed into a rather glamorous backless number. I was given cannulas, checked over and given a mandatory pregnancy test.
The last part of that day I recall was being put to sleep, chatting away to the anaesthetist. Mum remembers everything about that day, "Her dad and I took her down to theatre. We held her hands while she slipped into sleep. We both left crying, she held her cuddly toy tight."
"It was a long wait. The waiting hurt. When we saw her next she was unconscious in Intensive Care, pale, gowned up, tubes everywhere. She was very sick from the anaesthetic."
That day is a complete blur in my mind, however, the week that followed is etched in my memory. It was f*cking horrible.
Everything had gone swimmingly but the pain was unimaginable, as the correction had been so intense my body was fighting to keep up and adapt.
Without sounding like a small baby, the process of recovering included sitting up, then standing and finally walking. All which took far longer than expected, even keeping food down was a challenge which is laughable if you know me.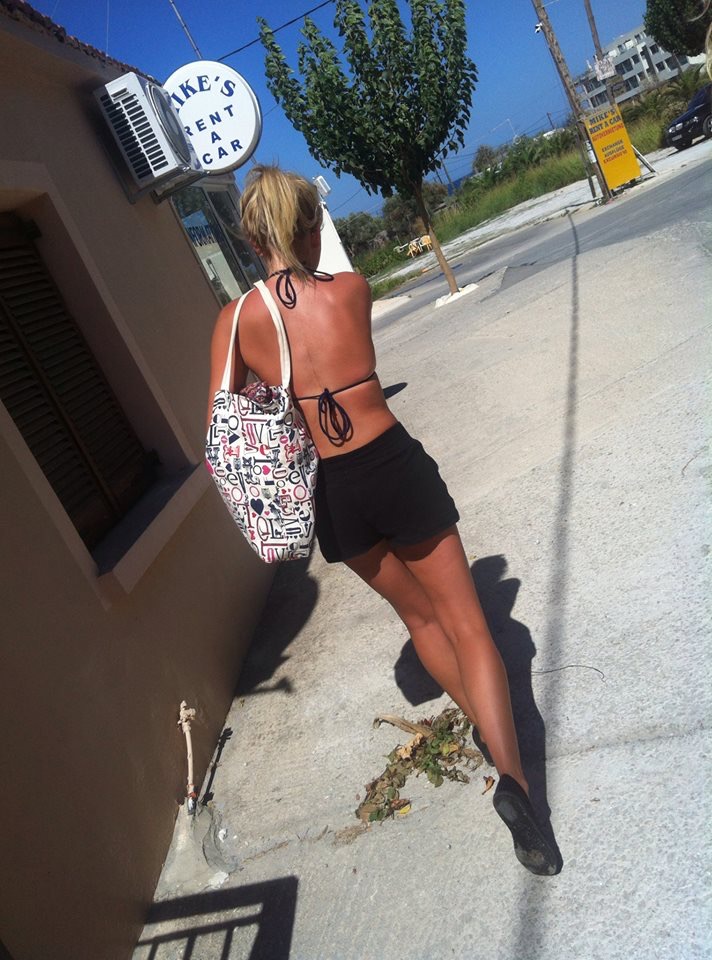 In true Mimi fashion, I'd packed an entire suitcase of outfits to wear for the duration of my stay, which remained untouched. Those around me couldn't believe how straight I looked, but I couldn't quite un-see my old self just yet.
The new Mimi had a huge scar down her back, had to be held up in the shower and taken to the toilet by her mum.
I thought I had a newly found hatred for my back in the aftermath of it all, but in hindsight, I think I just associated it with a temporary loss of independence.
As days turned into weeks and weeks morphed into months, I got back to being as healthy as possible. In the midst of puberty, a dodgy spine was one bodily change I would have happily done without.
Now I've got a pretty lovely back, that creaks when it gets cold. I was naïve to think an operation would eradicate all the negative ways I felt about my body. But five years on, I love my scar.