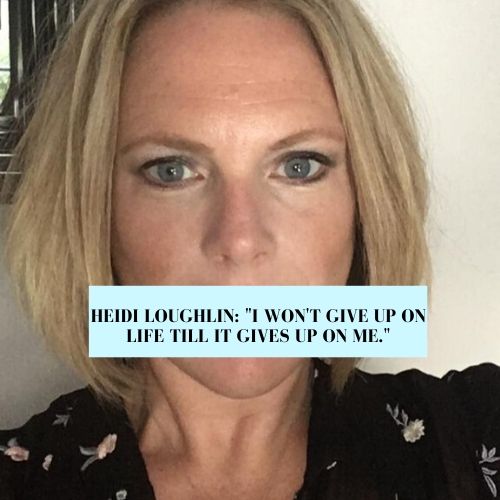 Looking at Heidi Loughlin you'd never fathom the pain this woman has withstood. But Heidi is a mother, finding strength when it seems in scarce supply is what they do. An effortlessly likeable character, whether it's her excrement anecdotes, fiery nature or refreshing honesty that gets you; she's a woman you won't be wanting to forget.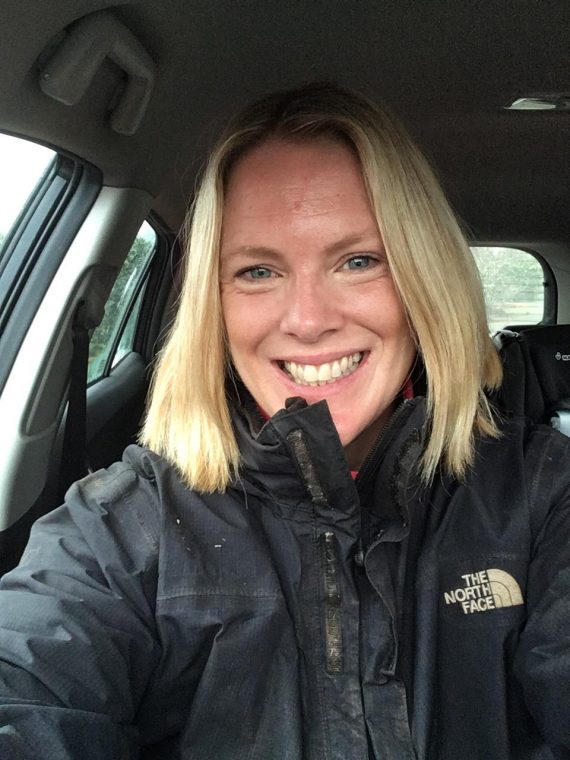 In 2015, she was diagnosed with incurable inflammatory breast cancer whilst 13 weeks pregnant with her third child. Cancer Research statistics show that 1-5% of breast cancers are inflammatory. Forced to face her own mortality, she channelled her pain into writing.
This took the form of 'Storm in a tit cup', a blog which began as it meant to go on with the first post entitled 'flamey boob rot and the impending doom'. The frankness of her writing saw the blog grow in recognition, as fellow cancer patients and an abundance of others flooded to read her posts.
"I've met many other cancer patients, that decided at diagnosis that they are going to die and that was it. They fail to remember that we all die at some point, but we live every day until that point. Do not let your fear of what may happen, detract from what you already have or what you want. I will not give up on life until  it gives up on me."
Too often we are afraid to show others our vulnerability, but Heidi showed the world unfiltered grief. In the worst moment, possible in any parent's life. Losing a child.
Eight days after she prematurely gave birth, Heidi and her husband Keith said goodbye to their daughter Ally. "When my daughter died, I felt all the fight drain out of me. I have an incurable cancer diagnosis, but her death was what made me want to stop trying. That was the initial shock and grief. It took me some time to regain control by focusing on my two other children, but that's what keeps me going today. That, and my unrivalled stubbornness."
In the midsts of heartbreak, Heidi decided to give her all into preventing others from feeling this same loss. After losing her own daughter to an infection, 'Heidi's gloves' were created; intending to reduce chances of infections spreading in Neonatal Units. Plans for which began in June of 2018, they are aiming to roll the gloves out to NICUs in the latter part of this year. At the same time, raising funds for numerous Cancer Charities and awareness for inflammatory breast Cancer.
Clinical Negligence Solicitor, Ceri-Ann Taylor recounts listening to Heidi speaking publicly "I don't think there was a dry eye in the room come the end." Continuing she says "She speaks openly about the loss of her little girl, and her battle with cancer, but has a positivity about her that is truly admirable."
Heidi's first book 'Heidi's Lifeline' has just been published, "it's an autobiography with a twist. Describing the writing process, she said " The most difficult part was writing about the death of my daughter. There are no words that can encapsulate the feelings I felt. It's not that I had reminded myself that she died, of course, she is always in my thoughts, it was the pain of pushing myself to recount every small detail of her slipping away." The book also "details the experiences of growing up and then how I have dealt with my cancer diagnosis and beyond."
Heidi's newest venture sees her once again grabbing a helmet and jumping on a bike saddle. This time with close friends Lady Sarra Hoy and her husband Sir Chris Hoy for a 200 mile coastal cycle. She says "I'm hoping to learn some secret tips that will keep my arse from falling off." Continuing to explain "I found that horse riding had toned my legs to a reasonable level, but truth be told, no amount of cycling can prepare your rear end for the pain of cycling 200 miles."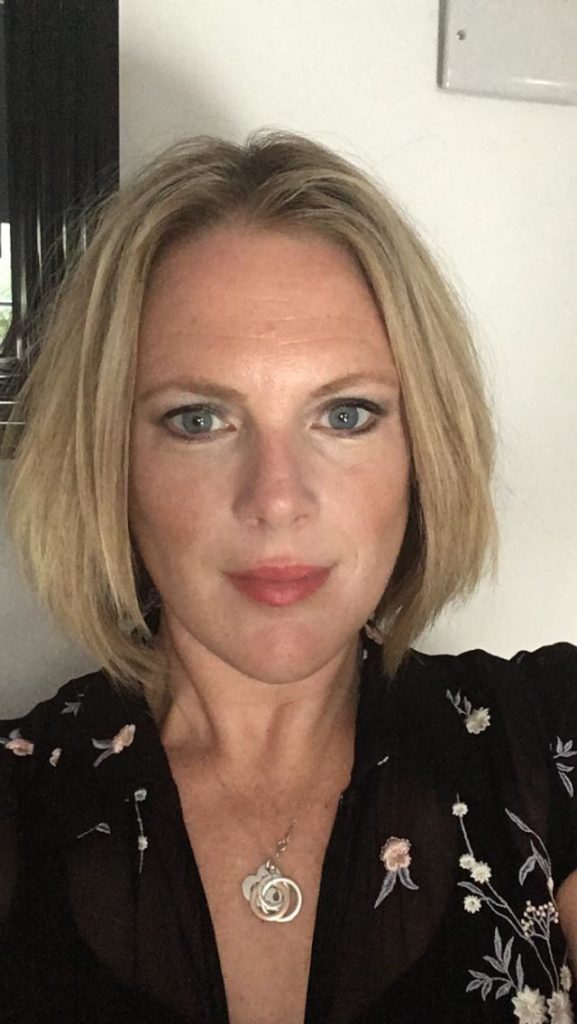 Writing about Heidi Loughlin has been a challenge, not because there's nothing to write but on the contrary. She is a person that has experienced more of life than most ever will. It feels ridiculous to say, but as soon as the word Cancer is mentioned; we have a tendency to walk on eggshells around those diagnosed. But we shouldn't, I've learnt that from Heidi. Her unfathomable strength is contagious and yes, one day life will "give up" on Heidi but she will have lived fantastically.

Heidi's Platforms:
Twitter: @storminatitcup
Website: storminatitcup.com
Facebook: Storm in a tit cup by Heidi
Instagram: storminatitcup
To order Heidi's Lifeline: http://heidischallenge.co.uk/lifeline-book
Other Useful Pages:
Q&A
Q: What is something you're tired of?
A: I can't stand the word 'journey' when its related to anything other than someone getting in their car, on the train or walking. I hate it when people refer to parts of their lives as a journey. 'My cancer journey', 'My journey as a parent' etc. It gets right on my nerves.
Q: What is the best advice anyone has ever given you?
A: Pick your battles and bide your time. This is most likely in relation to the previous answer, whereby my lack of control over my mouth can get me in trouble. I have been developing the ability to 'bank' things in the knowledge that one day I may get a chance for revenge. I also aware that sometimes I should let things go and focus on the bigger picture. Pick the battles that you know you can win. There is also some sense in allowing others to get there way from time to time.
Q: If you were to be arrested, what would you have done?
A: As an ex-police officer, I can say there is a fine line between officer and criminal. I've definitely broken many laws in my lifetime and yet have never been caught. These days I'd be most likely to wind up in the slammer on a public order offence where I've been caught saying something rude to someone. The wrong kinds of people can grate on me sometimes and I've never been one for backing down when I feel strongly about something. I'm far too stubborn.
Q: What is your favourite memory? (From any time in your life)
A: Other than the predictable (the birth of my 3 children) I'd have to say my first Scuba Dive when I was in Mexico. I thought I had come face to face with a small shark and therefore I swallowed some water in shock but managed to keep calm and not shoot to the surface. As it turns out, it was a dolphin, but I was officially hooked on the underwater world at that point and went on to learn to dive and subsequently became a speciality diver in Thailand. The earth is much more water then it is land and yet many people never think to explore it.
Q: What is one thing you still have from your childhood?
A: Until about a year ago, I still had a pair of pants that we almost as old as me and still almost white in colour. Cotton is incredible and grew around my rear as I got wider. I also have my Cabbage Patch doll Jeffrey that is currently enjoying a revival courtesy of my eldest son Noah.